ALLIANCE

MOXA provides a full spectrum of quality products for industrial networking, computing, and automation, and maintains a distribution and service network that reaches customers in more than 70 countries. Our products have connected over 30 million devices worldwide in a wide range of applications, including factory automation, smart rail, smart grid, intelligent transportation, oil & gas, marine, and mining.
This link: (Click Here) will provide you a comprehensive view on MOXA products, its features, models, specifications and related white papers and success stories.
Industrial Ethernet Switches
Industrial Computing
Serial Connectivity
IP Surveillance
Remote Automation
Other accessories
---------------------------------------------------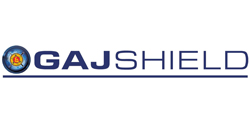 Security Alliance
GajShield Infotech (I) Pvt. Ltd., founded 2002, is a firewall vendor and security services provider.
Gajshield's offerings include unified threat management (UTM), data leak prevention (DLP) and email security solutions.
Gajshield's unified threat management (UTM) appliances provide firewall, intrusion prevention, Virtual Private Network (VPN), antivirus, antispam, content filtering, link load balancing, bandwidth management, logging and reporting, and data leak prevention services. Data leak prevention services are also provided independent of the UTMs. The GajShield Centralized Management System (GCMS) provides a single interface for monitoring multiple UTM installations. Email spam filtering and analysis is provided by the Gajshield SpamGaj software.
Gajshield Firewall products have earned ICSA Labs Firewall Certification criteria 4.1
GajShield provides solutions for Network Security and Email Security. In Network Security GajShield develops Integrated Security Firewall Product to meet the needs of Internet-generation businesses. GajShield's products remove the complexity and reduce the cost of implementing and managing today's mandatory business services - including Firewall, encryption, VPN, URL filtering, virus scanning and more - by delivering unprecedented levels of security, performance, simplicity, functionality, and cost-efficiency in a single product.